Spine Injury Lawyers in New York
Have You Suffered a Spinal Cord Injury? Call Today!
Falls, construction site accidents, car accidents, and defective products can cause serious spinal cord injuries that dramatically change victims' lives. They put victims and their families in difficult situations, overwhelmed by medical bills, and unsure of where to turn.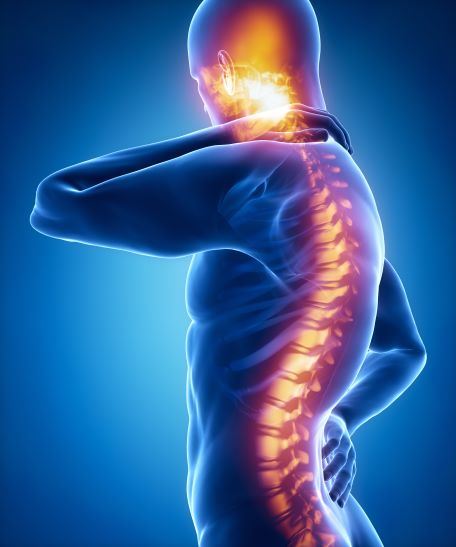 At The Sultzer Law Group P.C., we are committed to using our trial experience and legal knowledge to help victims and their families seek justice after experiencing these catastrophic injuries. As New York spine injury lawyers who have over a century of collective legal experience, we know how to take our clients' cases to civil court in pursuit of answers, accountability, and compensation.
If you or someone you love has suffered a spine injury, call

(800) 552-0265

. We offer a free consultation to answer your questions and provide our knowledgeable insight.
Spine Injury Claims: Cause, Liability & Compensation
According to the American Association of Neurological Surgeons, over half of all spinal cord injuries occur in people between the ages of 16 and 30. Among the younger subset of injured persons, motor vehicle accidents are the leading cause of SCI; among people over 65 years of age, falls are the leading cause of SCI.
Common Causes of Spinal Cord Injury by Incidence:
Motor vehicle and motorcycle accidents – According to the Mayo Clinic, nearly half of all spinal cord injuries that occur each year are the result of a car or motorcycle accident.
Falls – As mentioned above, falls that result in spinal cord injuries are most common among the mature adult population, accounting for approximately 31% of all SCI injuries.
Acts of violence – Violent behavior accounts for more than 13% of spinal cord injuries, the most common of which are gunshot wounds and knife/stabbing wounds.
Sports/recreation injuries – We've recently seen an uptick in the number of sports-related TBIs among current and retired athletes. The same appears to be true of spinal cord injuries, approximately 10% of which result from impact sports.
Alcohol use – The Mayo Clinic estimates that 1 in 4 spinal cord injuries is the result of alcohol use.
Diseases like osteoporosis and cancer can also result in a spinal cord injury, though those won't qualify for any type of personal injury claim or lawsuit.
A personal injury or wrongful death lawsuit that involves a spine injury will involve several key elements, all of which our attorneys can competently manage. This includes:
Cause: What caused your spinal cord injury? We need to identify what circumstances led to your accident or injury. An example may be a drunk driver who ran a red light and struck you, a pedestrian, causing your injuries. Physical evidence and the testimony of witnesses can help us prove this.
Liability: Who is legally responsible? This is closely tied in with the cause of your injury. We must determine who should be named as a defendant and held to blame. Every source of compensation should be identified to maximize your recovery. In the example above, the drunk driver and the bar that over-served him may be responsible.
Compensation: What is your case worth? We must gather information and evidence related to every expense or loss you have experienced and may experience in the future, due to your spine injury. You may be entitled to compensation for medical care, lost earnings, emotional trauma, and possibly more.
While you focus on healing and spending time with your family, our lawyers will be working hard to identify cause, prove fault, and recover the compensation you need.
Getting the Compensation You Need for a Spinal Cord Injury
There are several types of compensation that you should be able to receive if you file a spinal cord injury claim. These cases are often catastrophic and can result in serious damages, which is why financial compensation is essential for recovery.
Here are some types of compensation that should be recoverable:
Medical expenses

Lost wages from missed work

Loss of earning capacity

Physical pain & suffering
When dealing with a wrongful death case from a spinal cord injury, other damages will likely also be available.
Symptoms, Effects, & Consequences of a Spinal Cord Injury
The symptoms of an SCI vary depending on the severity of the injury.
Common warning signs to look for include:
Altered sensations, or total loss of sensation
Pain, often described as intense stinging
Numbness or tingling in the hands/fingers or feet/toes
Difficulty breathing and/or clearing lungs
Spasms and/or exaggerated reflexes
Loss of bowel and/or bladder control
Changes in sexual function/sensitivity
Difficulty balancing and/or walking
Extreme pain, sometimes described as pressure, in the back, neck, or head
Twisted or oddly positioned neck or back
Loss of movement
In the most severe cases, victims of spinal cord injury will lose partial or total loss of limbs (see Types of Paralysis).
Effects & Consequences
People who suffer from spinal cord injuries often describe physical, mental, and emotional effects. The catastrophic nature of these injuries often impacts every facet of life, especially when victims suffer from long-term or permanent damage. For these people, pursuing legal action can help ease the financial burdens associated with an SCI.
At The Sultzer Law Group P.C., we help spinal cord injury victims seek compensation for:
Pain and suffering (emotional and psychological)
Lost earnings (current) and lost earning potential for the future
Current medical expenses, including hospital bills, surgery fees, and pain medications
Future medical expenses, including physical rehabilitation and long-term care needs
We work with medical, vocational, and economic experts to determine the cost of your injuries and the long-term life care planning needed to accommodate living with an SCI. With these approximations in mind, we can then seek the full and fair compensation you are entitled to.
Types of Paralysis
At their worst, spinal cord injuries can result paralysis, or the loss of one's ability to control limbs.
The two types of paralysis are:
Tetraplegia / Quadriplegia: Affects all limbs of the body (arms, hands, trunk, legs) and pelvic organs.
Paraplegia: Affects all, or part, of the pelvic organs, trunk, and legs.
Subcategories within these include paraparesis, or partial paralysis of the lower extremities, and quadriparesis, or partial paralysis of all four extremities.
How severe your SCI is will depend on where the injury occurred along your spinal cord and how serious the injury is. By this logic, spinal cord injuries are classified as complete or incomplete.
Complete spinal cord injury: Loss of all sensory and motor function abilities below the spinal cord.
Incomplete spinal cord injury: Loss of some sensory and motor function abilities below the affected area.
Regardless of type and completeness of your injury, one thing remains true among all people living with SCIs: Their lives are forever impacted and changed by their injury.
What is the Value of My Claim?
The value of your claim will depend on how severe your injuries are, the cost of your medical bills, and the specifics about how the accident was caused. It is not uncommon, however, that spinal cord injuries result in hefty compensation packages because the injuries are often lifelong.
There are numerous expenses that are incurred during a spinal cord injury case that you may not even be aware of, including:
Fees from medical experts
Costs associated with interviewing witnesses
Court expenses
Cost for hiring damage experts
With all of these factors involved, you will want to have your case advocated by an experienced professional. An experienced spinal cord injury attorney can help you go after the greatest amount of compensation available with a strong opportunity of success. Make sure your case is in good hands when you pursue a high value for your claim.
Negligence in a Spinal Cord Accident Case
In most situations, spinal cord injuries are the result of another person's negligence.
In order to proceed on a case and have a successful claim, there are several elements that you will need to prove:
That the person had a legal duty of care to you

That the person breached this duty through negligence

This person's negligence actions caused your injury

You were harmed and there are damages associated to this negligence
Ready to Get Started on Your Spine Injury Claim?
If you are ready to work with an attorney who can help you file a lawsuit for your spinal cord injuries, you should carefully choose who to work with. You need an attorney who has the knowledge and ability to build a powerful lawsuit. The defendant will likely try to claim that you, as the plaintiff, are responsible for your injuries. Your attorney must be able to dispute these claims and show that you are entitled to full and fair compensation.
Our Spinal Cord Injury Attorneys Are Here for You
Instead of being taken advantage of by the insurance company or having a large corporation lay the blame of an accident on your shoulders, put our powerful team in your corner and know that you have top litigators fighting for your best interests. We can take on any opponent in any venue, inside or outside the courtroom.
Contact The Sultzer Law Group P.C. to see how our New York spinal cord injury attorneys can help you.
Our Testimonials
Hear from Our Clients Across the Nation
"The Sultzer Firm has many highly-qualified and capable and experienced lawyers representing plaintiffs in consumer class actions."

- Judge Kenneth M. Karas - United States District Court for the Southern District of New York

"Counsel has demonstrated strong knowledge of the applicable law throughout the briefing process for this class certification motion."

- Judge Mark C. Scarsi - United States District Court for the Central District of California

"Class Counsel have prosecuted the Litigation with skill, perseverance, and diligence, as reflected by the Settlement Fund achieved ..."

- Judge Román - United States District Court for the Southern District of New York
A Record that Speaks for Itself
Over A Billion Dollars Won for Injured or Defrauded Clients
Automobile Defect $1.3 Billion

Class Action Against Falsely Advertised Holographic Weapons Sights $52 Million

Product Liability Verdict $30 Million

Brain Injury Case $22.5 Million

Personal Injury Case $13.5 Million

Child Wrongful Death Case $12 Million

Personal Injury Case $11 Million

Personal Injury Case $10.95 Million

Personal Injury Case $10.5 Million

Personal Injury Case $10 Million
American Institute of Trial Lawyers 2022

Top 20 Jury Verdicts in California (2018)

US Business News Best Nationwide Civil Disputes Firm 2020

AMERICA'S TOP 100 BET-THE-COMPANY LITIGATORS® 2019

The National Law Journal Top 100 Verdicts, #3 in California

The National Top 100 Trial Lawyers

Lawdragon 500 Leading Plaintiff Financial Lawyers

SuperLawyers

Top 50 US Verdicts Personal Injury California 2017

Legal Leaders Top Rated Lawyers AV Preeminent

LCA Proven Trial Lawyers Senior Fellow

AV Rated by Martindale-Hubbell

Bar Register Preeminent Lawyers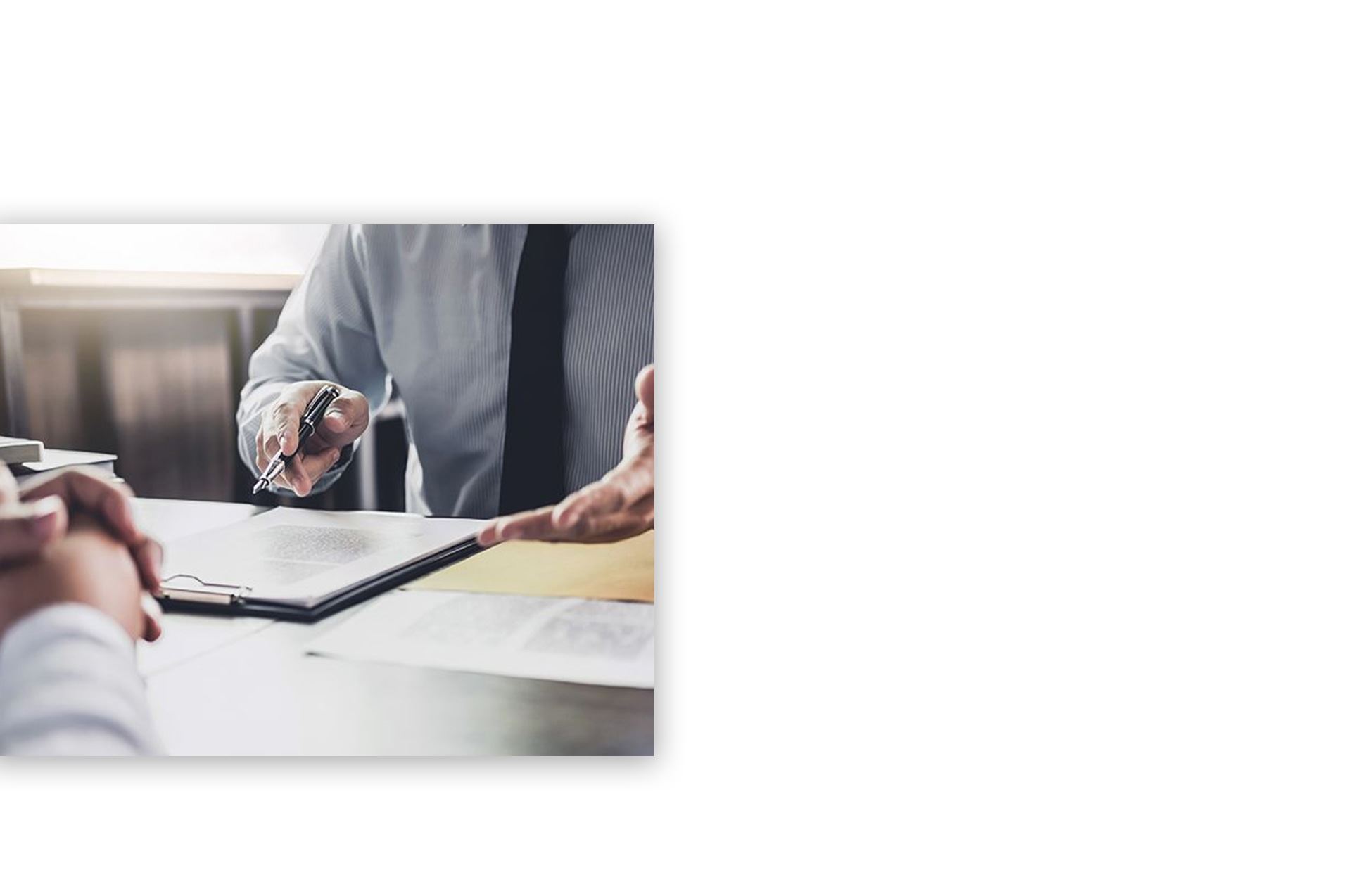 Why Choose Our Firm?
The Right Firm Can Make the Difference
Leaders in Class Actions

The Sultzer Law Group P.C. is one of the most sophisticated and successful class action firms in the country, recovering hundreds of millions of dollars for aggrieved consumers, employees, investors and small businesses nationwide.

Impeccable Reputation

Our attorneys are renowned by clients, courts, and adversaries for their creativity and tenacity in the courtroom.

Experience on Your Side

The seasoned trial attorneys at The Sultzer Law Group, P.C. possess over 100 years of collective experience in complex civil disputes.

Trial-Tested Advocacy

Our attorneys have an unparalleled record of victories in complex commercial litigation & class action cases in nearly every state throughout the country.